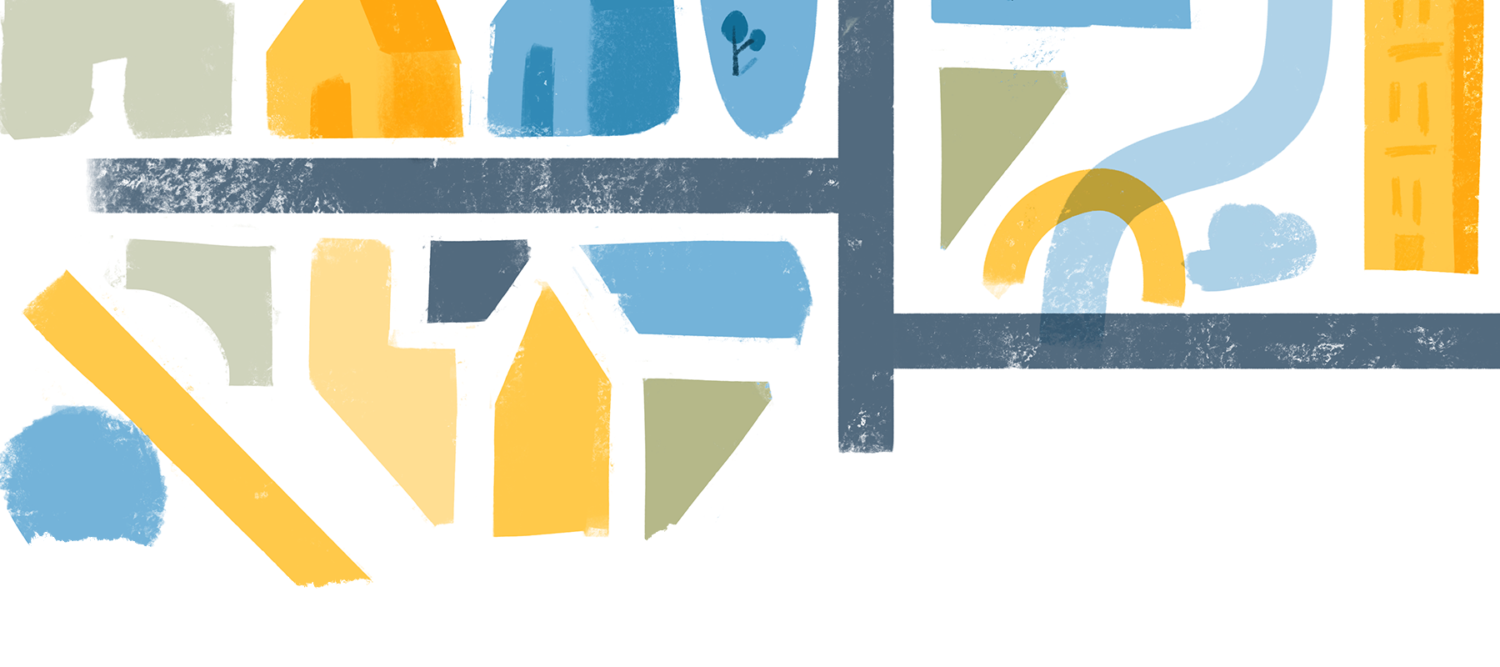 Preston
By Rajith Savanadasa
Edited by André Dao
---
For once, Suriyan's not late when he gets on the bus at Northland Shopping Centre and off at the corner of the Town Hall, saying: 'Thanks, chum! Thank you,' and waving at the driver. With time to spare he decides to buy some vadai or pan rolls to share among those he's meeting. He crosses the road when the light changes, leaning into the wind with long, purposeful strides, past the various shops – the moneylenders, massage centres, beauty salons and real estate agent's offices – all seemingly empty but for their minders. Suriyan's easily spotted. He's a tall man with a tangle of white hair that floats above the passers-by, wearing a bright pink and blue scarf one might suspect he's borrowed from his wife. A woman comes rushing towards him. 'Suriyan,' she says. 'I need to make that call. Can I do it now?'
'You need it right now?'
'Yeah,' she nods. 'If you can.'
'Okay.' He pulls out a phone from his pocket and hands it over.
The woman dials a number and has a conversation in fast-flowing Chinese. As he stands waiting, Suriyan smiles and nods at people heading towards the Preston market with their bags and shopping trolleys. The woman finally hands back the phone and saying, 'Thank you!'
'Okay. No problem. Bye.'
He continues on his way, past the discount furniture store, the used car yard and as he nears the dental clinic, sees another familiar face. He raises his hand in greeting, stops to shake hands with a man with a ponytail and a keffiyeh scarf, and they speak for a few minutes about a recent fundraiser at the Town Hall.
'Man, the only thing I would've liked is for our Welcome to Country to have been included,' says Suriyan.
'They didn't?'
'No, they didn't! We have that extra paragraph – and they didn't read it!'
'It's a shame,' the man agrees.
They discuss how things can be improved further and what the next step needs to be. Suriyan finally breaks away, bidding goodbye, and moves along. He doesn't glance at the large clothing store or the cake shop but enters the restaurant-cum-grocery with the sign: MKS Spices N' Things.
He greets the shop owners and enquires after their health, their children, relatives, and their friends, all in fluent Tamil.
He purchases five pan rolls and twelve vadai, insisting he pay for the two additional vadai the owners slip into his bag. A man approaches from the side and taps Suriyan on the shoulder. 'Hello!' Suriyan says. 'How are you?'
'Fine,' says the man. He's from Afghanistan, a recent arrival who had applied for a refugee protection visa with Suriyan's help. Suriyan had also found a course at the Polytechnic on St George's Road where he could study for a minimal fee, and use the gym at the Reservoir Leisure Centre free of charge while he awaited a decision. It was Suriyan who had introduced him to the food at MKS.
'I want to ask you something, Suriyan,' he said.
'What is it?' said Suriyan placing a gentle hand on the man's shoulder. 'Tell me.'
The man lowers his voice, looking around to make sure nobody's eavesdropping. 'I remember you said something one day. You said you know someone who found, uh, someone on the internet – something like that.'
'You mean like a partner? A girlfriend?'
The man blushes and nods.
'Yes, yes,' says Suriyan slapping him lightly on the back and chuckling. 'I think it's a what-do-you-call? An App? For the mobile phone. I'll find out and let you know.'
'So, after he found her on the internet, where did they go? Where did they meet?'
'Must have been one of these cafes, you know – like the one just here, inside the old fire station. Have you been there?'
'I have gone past it.'
'You can go there. Or you can take her to a restaurant. But that might be expensive. Let me think…I know! Take her to Lentil As Anything. Do you know that place?'
'No.'
'I'll tell you. It's right here on High Street – just a few blocks that way,' he points north. 'You see, how it works is – it's a buffet. You go there and you serve yourself and eat. And then before you leave, you put in a donation, as much or as little as you want.'
'Yeah, that's good.'
'Just remind me, okay? I'll find out the name of that app.'
'When do you want me to remind you?'
'Ah, tomorrow? Tomorrow is good.'
'What time?'
'Anytime. Just send me a text message. Ah, machan – what's the time?' Suriyan looks at the clock on the wall. 'Adey! I better get going. I'm late!'
He rushes out with his bag of food, past the various businesses and offices, all the way back, passing the town hall, turning right after the Commonwealth bank and into a street that takes him behind the council chambers. He enters the old courthouse on the corner and takes a creaky old lift up to the first floor. Inside a meeting room there's a small crowd gathered. As Suriyan enters, making apologetic noises, someone pipes up: 'Mister Chairman of the Darebin Ethnic Communities Council ­– you're late!'