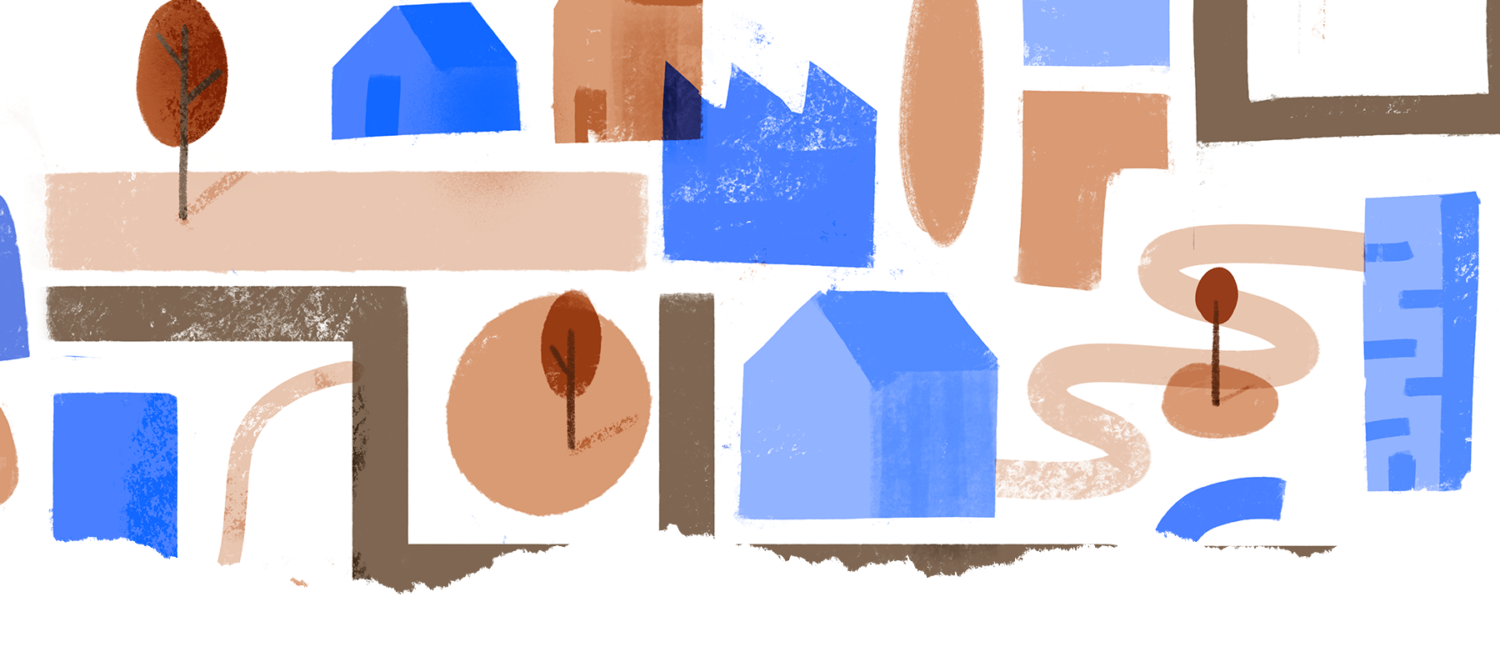 Hoppers Crossing
By Fatima Measham
Edited by André Dao
---
Suburbs are living stories. They have a beginning, or several beginnings, depending on where you start. Characters appear and depart. Things change: an arc.
A suburb is retold again and again, like mythology, made constant and new­.
One story about Hoppers Crossing rests on the name. The old road from Geelong intersects with a train line running southwest from Melbourne. Stephen Hopper and his family lived on a farm nearby, minding the railway gate for more than 30 years from 1875.
It is a tidy tale, rather self-contained. 'Ah, so that's why it's called Hoppers Crossing'. The story might well end here.
But Hopper was also a labourer, who had arrived in Victoria in 1856 from a village in Dover, England. He was then in his early 20s and presumably came for the gold. He went on to marry and have 11 children.
Other names in Hoppers Crossing point to settler history. The roads Heaths, Hogans and Morris are named after farming families. Baden and Powell Drives are named for HL Baden Powell, an ex-shearer who subdivided land for housing in the 1960s. He was a fan of the Richmond Football Club, so many of the streets in this estate are named after players, including Jack Dyer, Frank Hughes and Kevin Bartlett.
There are far older stories than these.
This is Woiwurrung country, land of the Wurundjeri.
For time immemorial, the clan Kurang-jang-balluk lived east of Werribee River and up to Kororoit Creek. Their name refers to red earth, the colour of the volcanic plains of Iramoo.
After the first disruption of British colonisation, the remaining members of the Woiwurrung joined other Kulin language groups at Coranderrk in 1864. This broke cultural protocols that had been tended for many generations. But they made something of themselves there, until being forcibly displaced again in 1924. This is a Hoppers Crossing story – about its first refugees.
On street signs, ancient words now stand next to or across from foreign names, a kind of subterranean cartography. Mirambeek (mine), Moorillah (pebbly ridge), Tandarra (camp), Wynarka (stray).
In the wider district, there are places named after Aboriginal people or animals. Truganina, for Palawa woman Truganini. Mambourin, a Barrabool man. Balliang (bat), Cocoroc (frog), Parwan (magpie). A lexicon of the land, without which stories about it would be incomplete, too simple.
Here is another story about Hoppers Crossing.
On a wedge in its heart, a Catholic parish, a Pentecostal church, a masjid or mosque, and a Sikh temple are within walking distance.
This isn't the start of a joke, but reality. People can live together, if we let them.
At the metropolitan fringe where waves of new arrivals find their way, the old institutions are a comfort. Faith communities are a port of call for refugees and migrants, but those communities also benefit from the new arrivals. Christian churches, for instance, may have shrunk in certain pockets of Victoria, but they thrive in places like Hoppers Crossing.
At the local masjid, which is named after the mother of Jesus, those who attend Friday prayer are not so different from the Catholics who go to Mass on Sunday. They converge from many parts of the world. There are notable communities of Filipinos, Indians, Karen, Maltese, Maori and Sudanese in the population.
Hoppers Crossing is a vastly different suburb to what it was before Powell offered land for housing. Back then, it only had a general store to its credit. It wasn't until 1970 that a state primary school was established. Today it is a significant commercial and educational hub, with nearly 40,000 residents. It is rather young – 49 per cent of the population are under 35 years old.
In all this, perhaps the name captures the suburb more than it first seems:
The calamitous collision between Aboriginal peoples and British settlers. The railway that delineated modernity. The passage that brought refugees and migrants to new lives. The intersection between people of different creeds and origins. The trajectory from unremarkable locale to regional centre.
There is no such thing as a single story.
And because suburbs are living stories, it may well be that Hoppers Crossing may yet be told in a new way.