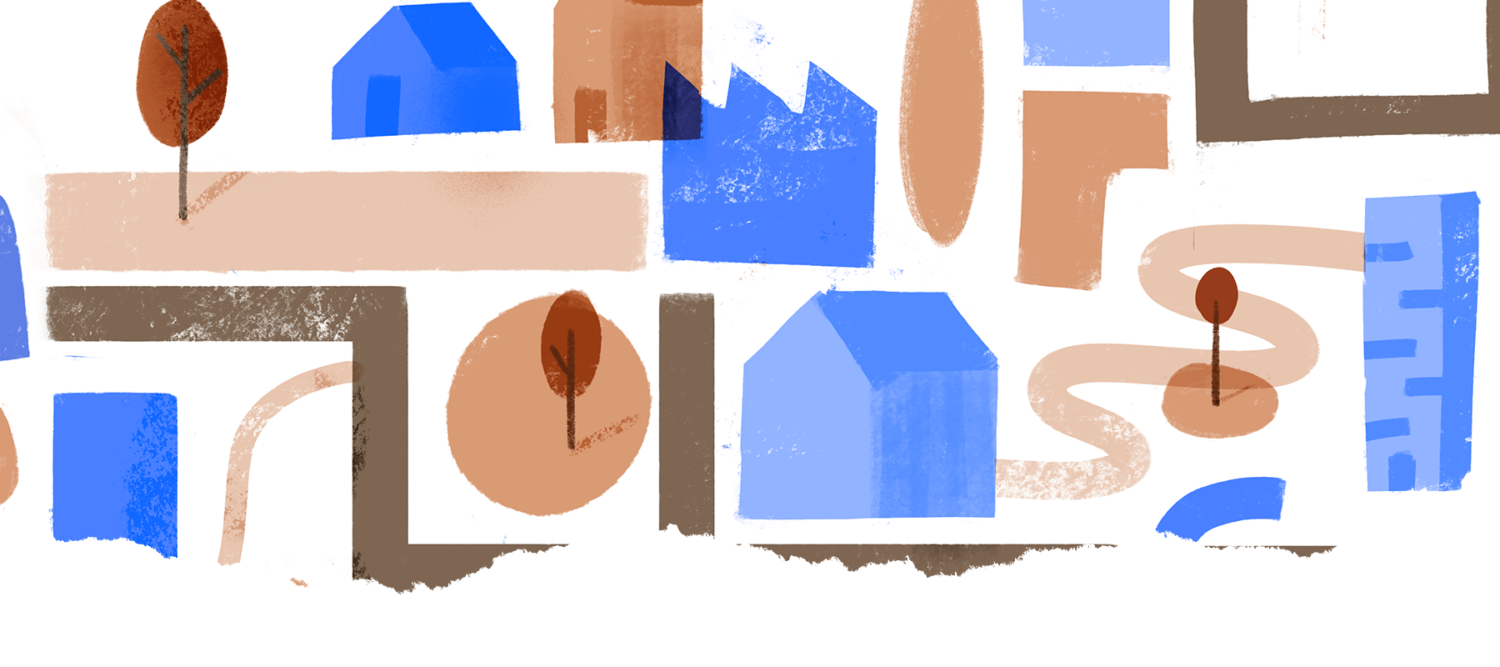 MCG
By Angela Pippos
Edited by Veronica Sullivan
---
It was always on. Every summer. The soundtrack of the holiday season coming from a small television in the corner of the lounge room. Even in non-sporty households the Boxing Day Test at the MCG was compulsory viewing – or at least it was compulsory to tune in, like somehow it was understood that it was the right thing to do; sure, you didn't have to watch the actual cricket, but it had to be on, a presence flickering away in the background.
As a child growing up in Adelaide I spent most of Boxing Day outside, playing my own form of test cricket – epic contests around the Hills Hoist with my brother. When we came inside (and walked past the adults who'd camped in chairs all angled towards the small screen) it was only to eat, and to keep tally of our game on the notepad on the fridge – one column for 'wickets taken' and one (fiercely debated) column for 'classic catches'.
Every year we'd be back at the MCG – or, more precisely, the MCG would be back inside our lounge room, and although the sounds coming out of the commentary box weren't as sweet as the mythological Sirens, the lure to be there for the first ball of the Test was just as strong.
Then in 1982, while still not quite a teenager, I watched on as Allan Border and Jeff Thompson 'almost' (it still hurts me to write that word) pulled off the greatest of great escapes against England (think Steve McQueen busting out of Colditz and Alcatraz in the one night).
Going into the final day we were 9-255, chasing 292 for Ashes victory.
Nobody had given us (in sport it's always 'we' and 'us') a chance. The TV was turned on at the start of play, and my brother and I did the unthinkable: we stopped our own summer-long game. Here we were, on the floor, front row seats, grown-ups behind us, all glued to the television. All of us experts, all of us running our own commentary, all of us locked in as the final pairing chipped away at the diminishing target. They couldn't – surely? All of us adding to the ratcheting ball-by-ball tension in the room. It was the first time I can remember being so nervous that I had to remind myself to breathe; at the end of every delivery gulping in big lungfuls of air, looking around the room and seeing sets of wide eyes and wincing faces, me shaking my head at my brother, here we are, here we are bearing witness…
The fact that England won by three runs hurt, but that wasn't important – the theatre, that shared wild ride, that almost impossible victory had left its mark.
That was the moment for me.
From then on, the MCG was more than just a sports stadium – it held a deeper meaning – something special. It was a part of the festive season; it was part of the Australian summer, part of Australia and, by extension, a little part of me.
As a girl I had no idea that I'd end up working as a sports journalist and documentary-maker living in Melbourne, or that the MCG would become my second home.
I've been there so many times, both for work and as a fan, that its layout is hardwired into my head.
I've sat in the ground with my people (Adelaide Crows fans) and I've dined in the mahogany-paneled Committee Room. I've sipped champagne in the (formerly men's only) Long Room; I've been there when the stands are empty and watched the ground staff meticulously prepare the turf for cricket, football and concerts; and I've just stood in the middle and taken in the 360-degree view (and given myself a secret little pinch).
Although it's become familiar to me, I still get a little tightening of the stomach when I take the walk through Yarra Park to Gate 2. I suppose that's inevitable though. The release of butterflies and the squeak of adrenaline are a memory reflex for two of the best days of my life: two Adelaide Crows' premierships, back-to-back, 1997 and 1998. And to make it all the more sweet, both years we were underdogs, Bonnie and Clyde-style roaring into town and stealing the Cup, while I danced for joy in the Ponsford Stand.
Even through adult eyes the MCG has lost none of its aura.
But what comes up must come down. As much as this is a love story (of sorts), like all great love stories there is pain and suffering.
We're told it's not winning that shows your character but rather the manner in which you handle defeat … I am not a good loser, at least not in the comfort of my own home where I've been known to launch cushions into walls and barricade myself in the laundry after a close loss.
And I'm still working hard with my therapist to expunge the memory (the horror, the horror) of being at the MCG on 30 September 2017. "We were the best team all year. But not in the Grand Final … Why do I put myself through it Doc? What happened to our ball movement?"
Fortunately, most sports lovers have the dual traits of long memories and boundless optimism. My beautiful MCG, you might have let me down this time, but you know I will be back. I don't have a choice. We're stuck with each other, for better, for worse, for richer, for poorer. I'll be back to chase new memories.
Bring on season 2018.