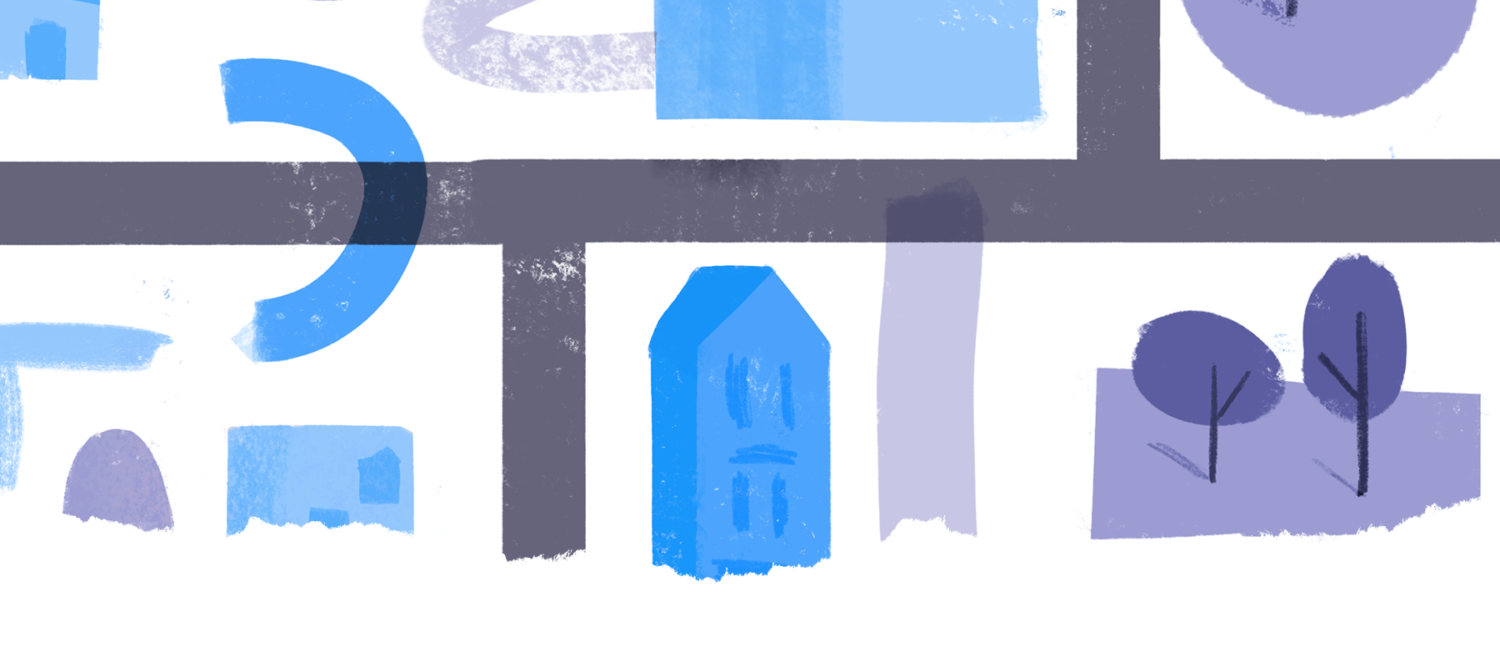 Mount Donna Buang
By Laurence Leung
Edited by Elizabeth Flux
---
Every winter, my parents wrapped my brother and I in mittens, beanies and ski gear that made us look like polyester sumo wrestlers. We piled into the Volvo and took off to the greatest ski resort of my childhood: Mt Donna Buang.
Okay, it was the only ski resort of my childhood. Oh, and it wasn't really a resort. In reality it's a tiny mountain with snowfall that can be best described as erratic. There were no lodges filled with rich people like in a James Bond movie set in the Swiss Alps. It was just a few vehicles in a free car park, loaded up with Kmart skis, hot chocolate in thermoses and cheery optimism.
Actually, a better name would be Mount Optimism.
You might think I am making this place sound bad, but to my 7-year-old mind this place was better than Gumbaya Park and Wobbies World combined. So the trip would be preceded by weeks of anticipation. My brother and I would be glued to the weather on the nightly news waiting for the SNOW REPORT.
Mt Baw Baw  EXCELLENT
Falls Creek EXCELLENT
Mt Hotham VERY GOOD
Lake Mountain VERY GOOD
Mount Bulla EXCELLENT
And then…
Mt Donna Buang: SIGHT-SEEING ONLY.
It was always the final mountain to be mentioned on the weather report, like if it was that awkward kid picked last for a cricket team. A midget kid at only 1250m in height.
"Okay," Dad would say, enthusiastically, "Let's try again next weekend."
But there are not many weekends in a Victorian winter, so eventually at the tail end of the ski season dad would cheer: "You don't need snow to enjoy a snowfield."
Mittens on!
Located in the Yarra Valley in Victoria, overlooking Warburton, Mt Donna Buang used to be the most popular ski field in Victoria. In the 1920s and '30s only the richest people with vehicles could travel the distance to the deeper, lush snow. However, Mt Donna Buang was only 76 km by rail from the city if you got off at Warburton then trekked up the mountain.
On June 24 1924, the President of the Warburton Progress Association took a group of skiers up the mountain to gauge its potential as a ski destination. Soon with the assistance of a 5 pound donation from the newly formed Ski Club of Victoria, the Progress Association cleared its first ski run. It was a proud moment, although the first recorded group of skiiers on 11 July 1925 deemed the run far too narrow to be safe: it was 130m long but only 2.5m wide.
It was widened but was still steep, with lots of fallen timber as unexpected obstacles. In 1927, a field report by Jerry Donovan describes the slippery slope of skiiers and onlookers, claiming the run "provided comedy for a number of pedestrians who appeared on the scene. Subsequently, when introduced to skis, greater comedy was supplied by the visitors." 
Despite its slapstick origins, Mt Donna Buang became a serious destination for winter holidaymakers. The Argus recorded that the busiest day had over 12,000 people at the summit with 2000 vehicles (incidentally more people than any modern Victorian ski field today). You could say it was the Myer Stocktake Sale of ski resorts, except instead of a throng of people fighting over the last 70% off Dyson Air-thingy, the scuffle was over a thin patch of snow to call one's own. There were rivalries between skiers, the casual sightseers and amazingly even tobogganists.
In 1933, The Sun newspaper reported that a 'war' had broken out between skiers and tobogganists. One skier was so incensed that a tobogganist was on his designated ski run that he took to the toboggan with an axe. The only pleasure I take from this incident is to use the word toboggan often and repeatedly.
After World War II, as better transport routes to other ski resorts with larger areas, glamorous peaks, and less erratic snow conditions opened up, the popularity of Mt Donna Buang dried up. Gone are the traffic jams, overcrowding, deadly axes and the odd fatal snowball fight (I'm sure). Today, the primary visitors are what Wikipedia today describes as "family snow play groups".
The Leung family snow play group arrived into the carpark most winters of my childhood. The ritual was always the same. My brother Dennis and I dragged our orange, hard-plastic toboggan out of the boot and ran up to the highest elevation we could find to slide down. Mum and Dad would climb the wooden lookout tower to watch our efforts to not die. Chinese people aren't known for their snow expertise. Apart from the odd Japanese ski-jumper I'd seen on the Winter Olympics, I can't think of many Asian downhill racers in James Bond movies. Skiiing seemed a thing rich white families and tuxedoed spies did.
Tobogganing, on the other hand, was something the Leung family excelled at – if you can ascribe something that requires no skill, as excelling. There's something about sitting inside a flimsy plastic shell complete with no brakes and maximum vulnerability that made me want to come back to the snow every year. Perhaps it's important to connect to Mother Nature and your sense of mortality on a seasonal basis. Perhaps Donna Buang was the safest place to do this since there were less people to crash into and gentle, mundane snow slopes.
On a good day, our family would throw snowballs, make snowmen and drink hot chocolate or soup from a thermos.
On a bad day, which were more often, we would throw slithers of ice, make deformed snowmen out of the mud-filled sludgy sleet and still enjoy hot chocolate and soup. Our toboggan would be scratched up from the exposed rocks and slowed down from the dirt and grass that the ice could barely hang onto. We didn't care. Mt Donna Buang was fun.
As the closest snowfield to Melbourne, Mount Donna Buang was my family's resort of choice for two reasons: 1) it was the easiest to get to and 2) the most convenient one to leave if you turned up and there was absolutely no snow. Yet, it was also quite lovely.
No overcrowding, no pretentious rich families and (I assume) no tuxedoed super spies – things which I imagined were staples at the other Victorian resorts. We were free to enjoy the day among the myrtle beech trees and woolybutts (also a type of tree). Even if the Weather woman on the TV said Donna Buang's snow condition was POOR, to our family this place was always JUST FINE.
*
Recently I went to Sweden and saw snow falling for the first time! Yes, from the sky! It looked just like in the movies. My partner and her Swedish family took me to the snowfield in Salen and I tried skiing – not tobogganing. In real snow! Not ice with muddy bits and grass, but WHITE SNOW! A place where it looked like the snowman would never melt. To be honest, it was overwhelming.
Now, I have a strange dilemma. I have a new baby daughter who is half Swede, half Australian, half Chinese. The dilemma isn't about my maths ability, but where she should experience snow for the first time. The new Leung Family Snow Playgroup. Part of me wants to honour her Scandinavian heritage and return her to a place like Salen – where children half her size are born with snowboards attached, and would zoom past my head, spraying fresh powder in my face as I laid tangled in my skis, unable to get up.
The other part of me wants her to experience the same Aussie childhood I had. Maybe we can sit in front of the TV snow report, crossing our fingers that Donna Buang would have at least: GOOD.
Maybe I can irresponsibly push my daughter in a plastic toboggan down a hill.
Maybe we can climb that wooden lookout tower at Donna Buang, drinking soup from a thermos. We'd admire the inconsistent wonderland of patchy snow, icy grass and gravel. I would give little Freja a cuddle and whisper something I was once told.
"You don't need snow to enjoy a snowfield."