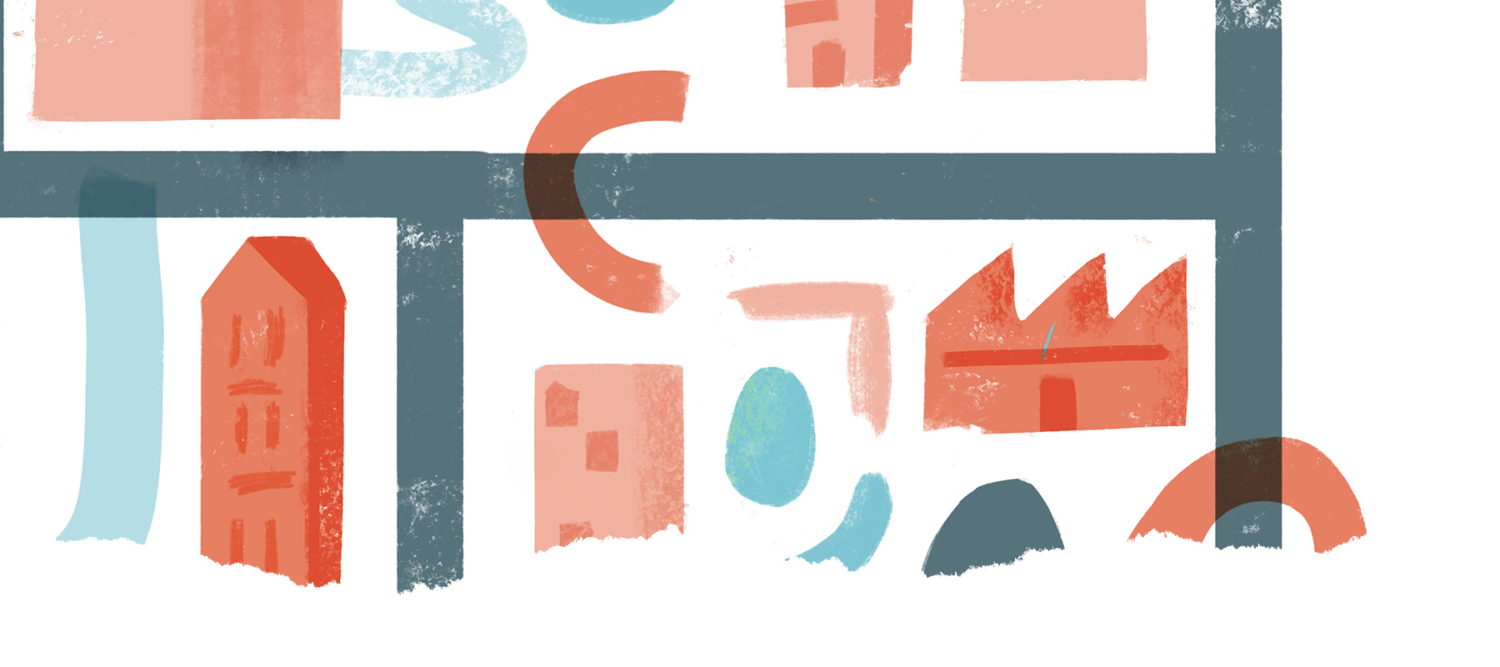 Silvan
By Eliza Henry-Jones
Edited by Elizabeth Flux
---
I never really noticed the seasons when I lived in the suburbs. I was aware of them only in terms of the effect that they had on my body – making me shivery or flushed with heat. I did not notice the world beyond my skin – the unfurling of new leaves or the way the earth was drying in a sudden, ferocious wind. Our farm in Silvan becomes a wonderland during spring, impossible to overlook or ignore. The grass wakes; stretches. The thick red muck of the paddocks firms back into solid earth. Our lawns are dotted with daises, then dandelions and then cape weed. Our orchards fill with the flicker of loose blossom petals and across the paddocks, willy wagtails and magpies collect horse hair and scraps of hay to make nests. Dazed copperhead snakes slither out from their winter nooks and sun themselves on our back verandah. We drink the last of Ben's early autumn brewed beer and eat the blueberries I froze at the end of summer. We make marmalade and preserve lemons and eat the silverbeet that's lasted so beautifully through winter.
It was winter when we moved to our farm, but I didn't notice the seasons until a hot, dry spring came. Spring has a smell – more than flowers or mown grass. There is an elemental quality to it. Deep, cold earth. Hot metal and honey. There is wind, in spring. The howling of a world in transition; firming and greening and shaking. Our spring wind carries with it the voices of the strawberry farmers from next door; the chirpy music of the tulip festival over the hill and the rumble of our neighbour's tractors as everyone gets ready for spring and summer crops.
There is something immersive about spring on our little farm; a sort of coursing, impatient liveliness that demands attention. Deep into the night, my husband and I talk about fencing and irrigation; about pest control and composting. So much of the rest of our lives falls away. We are consumed by all the living things on our property in a way that we never were when we lived closer to the city.
I grew up in the suburbs of Melbourne, first Prahran and Ormond and then on the cusp of the suburbs in the hilly town of Belgrave. The seasons were peripheral. So much of my life was lived indoors. Even when I tried growing things on balconies and in tiny raised beds, I would often trip into impatience, into the impossibility of growing anything substantial from a seed. I would forget about my little plants for long stretches. I would shut off from the weather and the wind. But, growing things, I notice the seasons more.
I notice the buds starting on the snowball bush near our front stairs.
I notice the new shoots on the rose hips; the way the vegetables I let winter in the garden bolt quickly to seed. I have learned to taste rain on the air while the sky's still blue.
Growing food is an exercise in faith. In believing there will be another year; another season. There is a comfort in this, particularly for an anxious person. You enter a more primal part of your brain no longer dictated by hours and weeks and months, but instead by the slow cycling of seasons over many, many years.  I have learnt that it is useful to be engaged in things outside of your body. That the more I tinker and plod in the garden, the fewer panic attacks I have. My anxiety – always there – sometimes loses its hard edges. It is something I did not recognise the value of until we moved here – to be taken up with planning and touching and remembering.
This remembering is never more apparent than it is in spring. Where the mistakes and triumphs of previous seasons are examined, shifted, pulled into planning for a future that stretches on into something endless, not tethered to weeks or months. We spin stories about the gardens – what they were and what they will be. We map previous seasons into little notebooks. But most of our garden stories are, as yet, fiction. Ghosts of previous seasons and imaginings – dreamings – of things that are not yet real.
It is easy to forget about the borders of your body; to exist more wholly as part of this small, complex world of blossoms and bees and fresh shoots and all that pulsing green. To exist in the fictions of what this season may hold; to slip your hands into dirt that is both sun warmed, yet still damp from winter's drizzle and hear the whip birds and the king parrots and let everything else slip tiredly away.
I'm looking forward to the bounty of summer. To days that are so long, we can be careless with their light. To apples and berries and bare feet. To the caramel that will come, as the rich green of spring surges and passes. Yet, it is in this moment – of thrashing green and winds and flowers – that our property is at its most magical. Consuming. When you can slip your hand into in-between soil and forget the boundaries of your body.